Dovid's 1996 Annual in Missouri
Click on any picture to get it full-sized
(Best when used with an HTML 3.0 compliant browser)

All the pictures on this page were taken by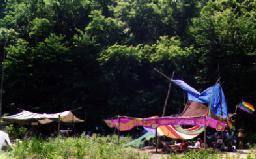 Brew Ha Ha Tea Kitchen.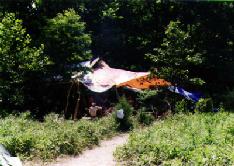 The NorthEast Rainbow Family kitchen. This family was founded by members of the "Dance New England" Camp and was initially called the "New England Rainbow Family".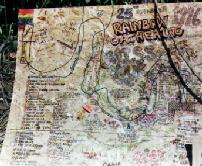 A map of the gathering as posted at info. New kitchens and camps are added throughout the gathering. This is how the map appeared toward the end of the gathering.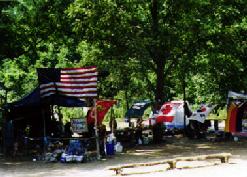 The Welcome Home Kitchen at Main Meadow. As it appeared after several announcements that a photo was about to be taken.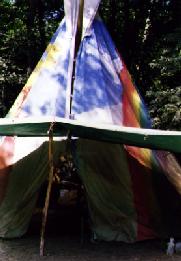 Soaring Turkey's Home.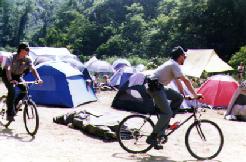 Federale Finest at Church.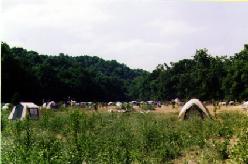 Home in the Ozarks, 1996.
---
rob@welcomehome.org