Mt Neva (12,814ft)
Click on any picture to get it full-sized
(Best when used with an HTML 3.0 compliant browser)
Access
I usually get to this one from the 4th of July Trailhead by Buckingham Campground. It's about another mile up the trail past S. Arapahoe. Hike to Arapaho Pass, and then head south toward Lake Dorthy.
Routes
Northeast Slopes

Moderate snow. The snow seems to melt out faster on this one than on the other routes.

Juliet

Moderate snow.

Desdemona

Moderate snow.

Phoebe

Moderate to Steep snow.

There is also a "trail" to the top along the right skyline, but it involves some pretty hariy scrambling, where a rope can make you feel better.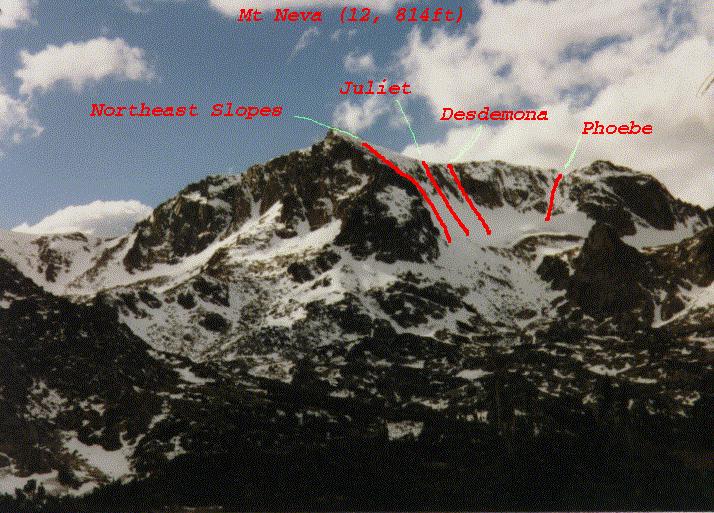 This picture was taken in late Oct, after an unusually warm Fall. I recently (mid July, 2011) climbed Mt Neva again, and took new pictures as it was in excellent condition. Those are available here.