Unknown Ridge #1 (12,047ft)
Click on any picture to get it full-sized
(Best when used with an HTML 3.0 compliant browser)
Access
I usually get to this one from the 4th of July Trailhead by Buckingham Campground. I then take the Diamond lake trail down to the stream, at which point I follow the old road to the mine. From the mine bushwack upstream till you break through treeline.
Routes
I've only done the one route here, which was a steep snow route. Up towards the top there seemed to be right branch that went all the way up. I took the left branch, which got very steep, thin and narrow.

Down lower there is a left branch that goes all the way, but I haven't had a chance to try it yet. The large rock wall down lower also looks like it has some interesting possibilities.

From the top, you can slide back down, or continue up the ridge to the top of Jasper, which is another 1/2 mile or so.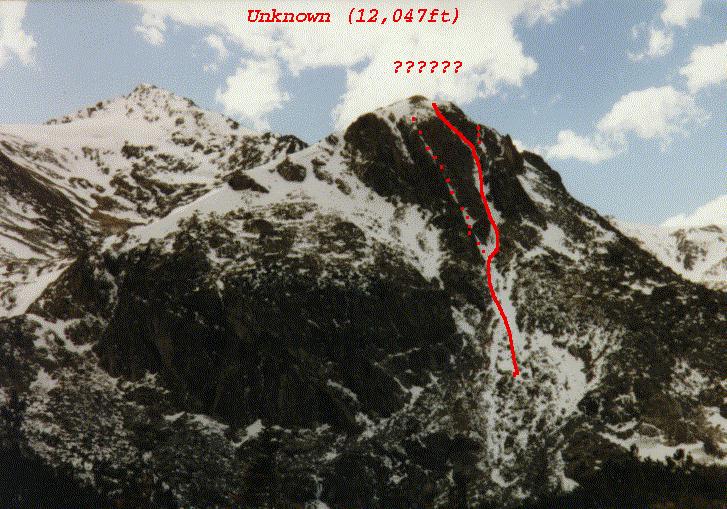 This picture was taken in late Oct, after an unusually warm Fall.