IMSAR Jan 1981 Expedition
Click on any picture to get it full-sized
(Best when used with an HTML 3.0 compliant browser)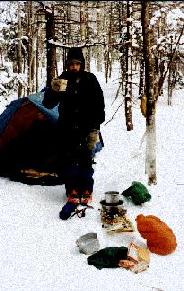 This is a picture of me drinking my morning coffee in very cold conditions while camping in Crawford Notch. The snow was so deep, we used my snowshoes for a cooking platform.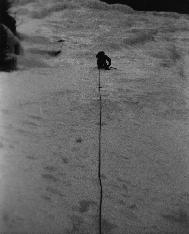 Me leading on ice. I can't remember which route, possible Willey's Slide.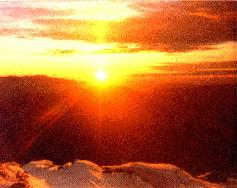 The sunset from a ridge near Grey Knob Cabin, on Mt. Adams.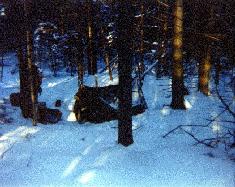 My ancient army surplus tent at sub-zero. We camped on the trail on the hike in to Mt Adams..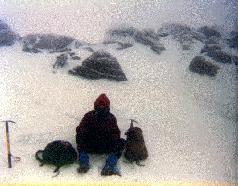 Ed just below the top in some insane wind chill weather. Soon after this picture was taken, the storm came in and we were left on top of Mt. Adams in 100mph winds and driving snow.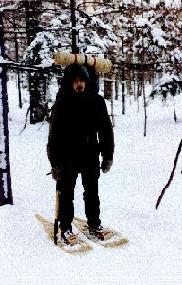 This is me snowshoing (notice the old style shoes used back then) into Crawford Notch to go camping after climbing.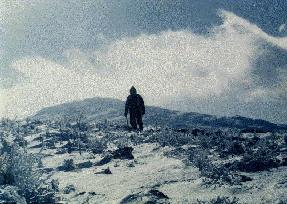 Ed on the ridge coming down from Mt Adams,. NH. That's Mt Jefferson behind him. The previous day when we went to the summit was pretty impossible to see anything in the 10mph winds... When it was nice this day we ran back up just so we could see where we were.