Austria, 1990
Click on any picture to get it full-sized
(Best when used with an HTML 3.0 compliant browser)

These pictures by Rich in Spirit inspirit@keysdigital.com, with captions taken from the back of the photos.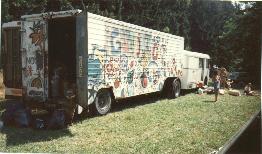 Field-kitchen truck from Christiania (Denmark).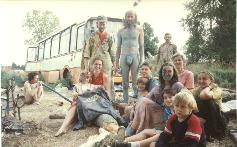 The Polish circus.
---
The rest of these pictures and captions are by Marcus Endicott, mendicott@igc.apc.org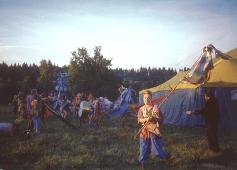 The full moon circus in front of the "Golden Temple" circus tent.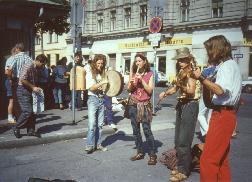 A Rainbow busking movie in Vienna from the gathering.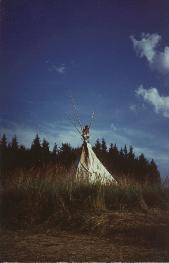 A fantastic tipi pose.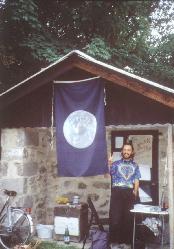 Marcus at the front gate welcome home (an actual military guard post).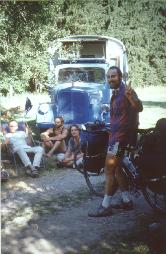 Norbert's "Fakir" truck at welcome home.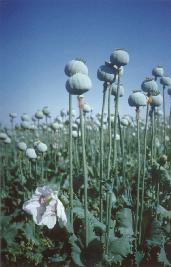 A close-up of poppies growing next to the gathering site on the Allentsteig military reservation.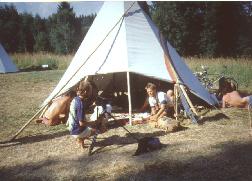 Tobias at the info tipi interviewing Henning, who later lost his life at a beach gathering in Maruata, Mexico, trying to save someone else who was drowning.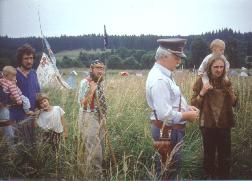 A Shanti Sena group, including Robbie, accompanying an Austrian police official through the camp.
---
rob@welcomehome.org