1992 North American Annual
in Colorado
Click on any picture to get it full-sized
(Best when used with an HTML 3.0 compliant browser)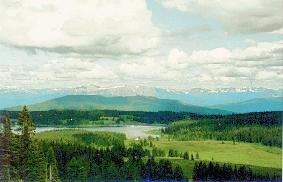 This is overlooking Overland Reserviour and towards the gathering site. The actual site was several miles of walking from this point.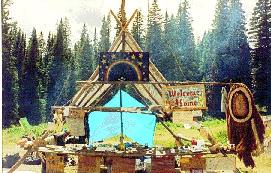 This is the Welcome Home Camp at the trail head into the site.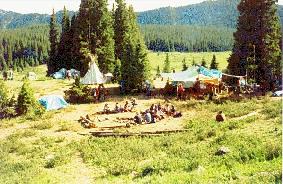 This is Womango Camp.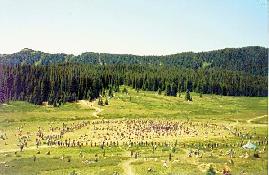 This is a the Main circle taken from near CALM. If you look hard across the meadow, you can see my tent over by Cornicopia Kitchen.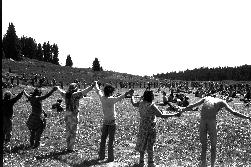 This is the circle on the 4th of July. This picture is by Maureen/Jonathan Cronin.
---
rob@welcomehome.org