1993 Europa Annual in Ireland
Click on any picture to get it full-sized
(Best when used with an HTML 3.0 compliant browser)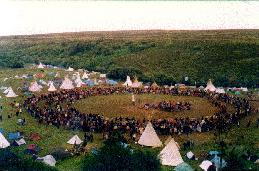 A beautiful picture of main circle that somebody sent me.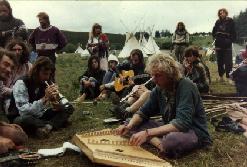 This is shot I found on a web site in the UK for an alternative band called the scapegoats. Their full web site has more photos of the band, but no more from gatherings.
---
These pictures by Rich in Spirit inspirit@keysdigital.com, with captions taken off the back of the photos.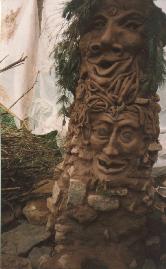 A close-up of Gabriel's children's popcorn oven.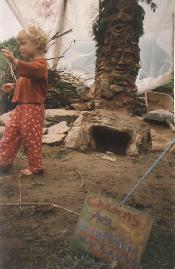 Gabriel's children's popcorn oven.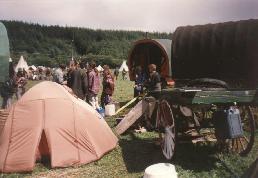 Very cool shot of gypsy "tinker" wagons.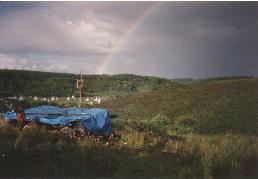 A fabulous rainbow over the chapati kitchen.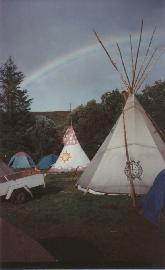 A supurb rainbow over Sigi's tipi.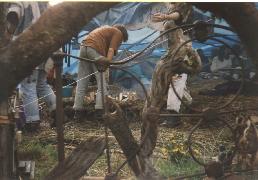 Sculpture in front of chapati kitchen.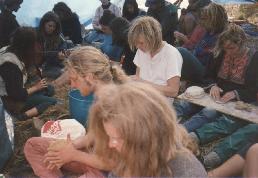 View of action inside the chapati kitchen tent.
---
rob@welcomehome.org