Photos from the 2000 Montana Gathering
SpaceMan has this collection of photos from this gathering.

Marty has this collection of photos from this gathering.

Connie Delaney also has this collection on photos from this gathering.

Click on any picture to get it full-sized
(Best when used with an HTML 3.0 compliant browser)


Edward Hoarse sent me this photo of Dinner circle.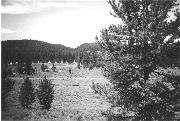 Arlyn McCulloch sent this photo He says "This is a photo taken at noon Friday June 30th. This photo was shot from the south east side of the "main" medow. Just to the right of this photo is the trade circle.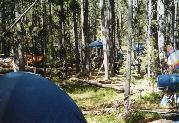 This is a view of Loven Ovens, from behind the Bliss Hydration Station.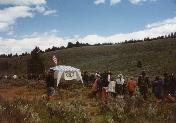 This is the circle on the 4th. The ACLU was kept busy at this gathering.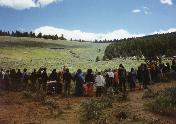 Another view of the circle on the 4th, as it winds up "Sage Hill" towards Upper Bus Village.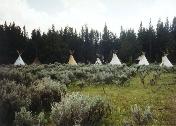 Tipi Village and Montana Camp, from the main trail.